On September 3rd to 4th, Otomate held it's annual event called "Otomate Party" a two-day special event for fans who are treated with live line-readings from the most recent hottest titles, merchandise and exclusive look at new title announcements.
This Otomate Party is particularly special as it is Otomate's 15th Anniversary.
15 years seems like a long time. But the main event is always the new otome games. So let's check a look at what Otomate has announced.
---
Release Date: 2023
A CollarxMalice anime was announced in 2019's Otomate Party, however it was never mentioned again… until now.
Instead of being an anime series the CollarxMalice anime will be a theatrical anime! Which is probably a good choice of medium when it comes to telling the story of CollarxMalice which is action packed with some mystery that's best to be enjoyed in one sitting.
So far we have one visual shown in the teaser above, whether it was drawn by Hanamura or it is a preview of what Aiji will look like in the anime's style, we won't know until further details are released.
Release Date: TBA
A Shuuen no Virche fandisc where everyone gets their "happy ending", their "eternal salvation".
Big win for Shuuen no Virche fans. English-speaking fans may have to wait for a localisation for awhile.
[Cast]
Taku Yashiro – Adolphe
Kazuyuki Okitsu – Ankou
Daisuke Hirakawa – Lucas Proust
Kouhei Amasaki – Mathis Claude
Yoshimasa Hosoya – Scien Brofiise
Souma Saitou – Yves
[Staff]
Publisher: Otomate
Developer: Otomate
Director: Misa Yoshida
(Tlicolity Eyes, Shuuen no Virche)
Scenario Writer: Satomi Nakayama
(Code:Realize, Shuuen no Virche -Error:Salvation-)
Main Artist: Yomi
(Ken ga Kimi)
Release Date: TBA
Wonderful Black World, the second game in the Spade no Kuni no Alice series has finally had a proper reveal.
Though, honestly, I have no idea who was romanceable in Wonderful White World so I honest to god don't know what's different between the two titles. HOWEVER, there seems to be a mystery character in silhouette that wasn't formerly introduced in the trailer plus the return appearance of Julius Monrey, who was in Heart no Kuni no Alice and keeps his original VA (Koyasu Takehito).
[Cast]
Daisuke Hirakawa – Ace
Katsuyuki Konishi – Blood Dupre
Noriaki Sugiyama – Boris Airay
Tsuguo Mogami – Elliot March
Kazuya Nakai – Gray Ringmark
Kaito Ishikawa – Hannibal Gold
Kazuyuki Okitsu – Joker
Kenjirou Tsuda – Lewis Carroll
Yuuki Ono – Nightmare Gottschalk
Shintarou Asanuma – Quin Silver
Taku Yashiro – Tweedle Dee
Kouhei Amasaki – Tweedle Dum
Kouki Miyata – Peter White
Takehito Koyasu – Julius Monrey
[Staff]
Publisher: Otomate
Developer: Otomate / QuinRose Reborn
Director: ???
Scenario Writer: Mio Nanase
(Dairoku: Ayakashimori, Spade no Kuni no Alice)
Main Artist: Mamenosuke Fujimaru
(Kuni no Alice series)
Release Date: TBA
Another trailer for Temirana Koku no Tsuiteru Hime to Tsuitenai Kishi Dan! This time they've announced the voice actors for the main boys.
No other details on gameplay style, but the website has been updated with a story synopsis and character page.
A summary of the story in my own words (using google translate, may be incorrect):
Set in a world where status and occupation is determined by month of birth, the heroine, Cecilia, third princess in rank was born with a birthmark on her forehead and deemed a "cursed princess". She was exiled away from her family and one day at a duel tournament called "Helis Duelm" she sees 5 dazzling lights emit from strangers. She has a power to see lights emitting from people and objects that are deemed dangerous, however there is something different about these lights.
She decides to take these 5 strangers in as her knights, however some of them are not interested in being knights nor have the experience.
Will she be able to overcome "disaster" with the help of these 5 strangers?
[Cast]
Makoto Furukawa – Joseffy Cornell Hild Zondaric
Sho Karino – Adel Nares
Kazutomi Yamamoto – Kier Nelty
Shuhei Sakaguchi – Milan Haring
Yusuke Kobayashi – Tobias Habeck Frey
[Staff]
Publisher: Otomate
Developer: Ichi Column
Director: Ayumi Takagi
(Hanayaka Nari series, Bara ni Kakusareshi Verite)
Scenario Writers: Uta Amemiya
(Charade Maniacs, Tokeijikake no Apocalypse)

Main Artist: Nitaka
(Yume100 costume design for some princes, Touken Ranbu character designs))
9 R.I.P
Release Date: TBA
An otome game where urban legends are real, and are also ikemens! Basically if Rejet wasn't a coward and actually made an otome game for their ubran legend/yokai drama CD series "Yuugen Romantica".
The heroine is "spirited away" with no recollection of how she got there or any memories at all.
Character designs and illustration done by Yuuya. Bless them:
The list of urban legends are discussed by this twitter user:
Please read through their thread!
[Staff]
Publisher: Otomate
Developer: Otomate
Director: Amon(?)
Scenario Writer: ???
Main Artist: Yuuya
(Cafe Enchante, Jakou no Lyla, Cupid Parasite)
My9Swallows TOPSTARS LEAGUE
Release Date: 2023
I bet this wasn't on anyone's bingo card lol.
Real life baseball team "Tokyo Yakult Swallows" collabs with Otomate to create an otome game featuring their team. Btw, yes… the Yakult in Tokyo Yakult Swallows is that Yakult lol.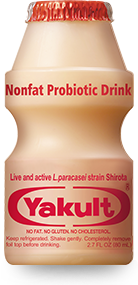 Apparently they bought the Swallows team a while back so now their name has the Yakult in it for sponsorship reasons. Totally not as a way to subliminal message baseball fans to "swallow yakult".
Anyway. Yeah. They're making a sponsored baseball otome game with a twist. Idk why but I'm getting the vibe of "baseball x entertainers (read: idols)" from the trailer. Anyway this title is getting big retweets and views for it's trailer and I'm guessing it's because of the baseball team attached to it.
But is there really a demographic overlap of baseball and otome games? Maybe there is.
[Staff]
Publisher: Otomate
Developer: Otomate
Director: Amon(?)
Scenario Writer: ???
Main Artist: Yuuya
(Cafe Enchante, Jakou no Lyla, Cupid Parasite)
Senjou no Waltz
Release Date: 2023
Senjou no Waltz is a port of a PS Vita game. It's a suprising port as I don't think anyone has been begging for it but here we are.
(Please Otomate port Binary Star… my PS Vita won't work with me)
Here's the synopsis:
One day, a girl suddenly had everything stolen from her. Her hometown, her parents… and in exchange she obtained "power".

She took hold of a sword holding massive power in order to protect herself and those she cares about, the 'cursed magic sword'.

The girl, who now possessed a power that could shake the nation, had no choice but to live on the battlefield. She ended up at an ultranationalistic military school known as 'Nirvana'. It was a unique school, a country in its own right gathering boys and girls that excelled in combat.

It is here the girl meets many different people and begins to forge deep bonds. And also, begins discovering where she belongs, a place in the world that she was sure she had lost.

This is that girl's story, of her and the 'talking magic sword'.

VNDB
[Cast]
Tomoaki Maeno – Abel
Kazuki Katou – Lustin
Junko Takeuchi – Maken Wilhelm
Kenshou Ono – Nike
Kaito Ishikawa – Pash
Tetsuya Kakihara – Tifalet
Yuuichi Nakamura – Wilhelm
[Staff]
Publisher: Otomate
Developer: Otomate
Director: ???
Scenario Writer: Yuma Katagiri
(Nil Admirari series, Olympia Soiree)
Main Artist: Yumiko Takemura
(Jakou no Lyla [SD artwork])
Princess Arthur
Release Date: 2023
Another port from the PSP era, that was also ported to the PS Vita. Now it will be on the Switch.
I'm starting to notice a pattern with these two port announcements… they're all written by Yuma Katagiri. Maybe they have a deal with her to port all her works on the Switch lol.
Here's a synopsis from VNDB:
A king has left the world. In this country where for generations the king has been decided by the Holy Sword, a ceremony would be held to select the new king. Out of the many people who sought to draw the Sword, only one succeeded. Neither a knight nor royalty, the person was an ordinary girl.

Persuaded by the legendary magician Merlin, the girl begins to live as the king without understanding anything. It is there that she meets the Knights of the Round Table. The girl stands on a battlefield for the first time in her life. She grips the Sword tightly in hand, still not knowing why it chose her. Tears are in her eyes.

The girl learns what love truly is. Even as several threads of fate entwine around and trifle with her, she will continue to love only one. And so, the girl takes the sword in her hand. To cut open fate for the one she loves.

VNDB
[Cast]
Nobuhiko Okamoto – Galahad
Kishou Taniyama – Gawain
Yuki Ono – Lancelot
Ryotaro Okiayu – Merlin
Yoshimasa Hosoya – Mordred
Takehito Koyasu – Tristan
[Staff]
Publisher: Otomate
Developer: Otomate
Director: ???
Scenario Writer: Yuma Katagiri
(Nil Admirari series, Olympia Soiree)
Main Artist: Yuuhi Higashi
(Angelique Maren no Rokukishi)
Haraichi x Daisuke Namikawa x Otomate
Release Date: TBA
An untitled title was also announced. Otomate working with Haraichi's Yuki Iwai again to produce another otome. For those who don't know, previously they collaborated to create "Kimi wa Yukima ni Koinegau" or "Winter's Wish: Spirits of Edo" for the West. Judging by the bright colours and upbeat BGM for this trailer, I'm guessing the next title will be a little more cheerful?
Though this time they added voice actor Daisuke Namikawa as a headliner for this latest collab like? Bruh it's a given that any and all Otomate titles has Daisuke Namikawa voicing in it, it's no surprise (I kid).
Daisuke Namikawa was also in Kimi wa Yukima ni Koinegau. Though who knows, maybe the new game they're doing will have Namikawa voicing all characters lol.
[Staff]
Publisher: Otomate
Developer: Otomate
Director: ???
Scenario Writer: ???
Main Artist: ???
Dessert de Otomate
Event Date: February 5th, 2023
For those who don't know, Dessert de Otomate is kinda like Otomate Party but for the start of the year. It may have began in February 2022, but essentially it is an Otomate Fan event with live line readings, merch and new title reveals.
Yeah basically Otomate Party Lite.
Anyway, mark your calendars for February 5th 2023 for the next Dessert de Otomate event.
Check out this year's Dessert de Otomate:
On th 20th of February, Otomate held an event for "Otomate Fans" called "Dessert de Otomate 2022", which was both livestreamed and held in a hall where fans could attend where they will be treated to voice line readings from their fav characters as well as getting the first preview of new Otomate game titles.…
---
Final Thoughts
I would've thought there would be more fanfare for this year's Otomate Party considering that it is their 15th Anniversary.
Only 2 new titles to show off, 1 new title that has nothing to show off at the moment, an FD that I think a lot of people are happy about and 2 ports by the same scenario writer.
Anyway, me personally, I'm looking forward to more info on 9 R.I.P. Will it be a horror? Will it be psychological? One thing is for sure, I do love my urban legends and yokais. I'm excite that Merry-san and Kokkuri-san are getting their own ikemen routes. LETS GOOOO.
At least it's an improvement compared to 2020's reveals lol. Though, now that I think about it. Did Otomate have a Party in 2021? Because I can't find a post of it on my blog lol. Did they skip out for 2021 or I just didn't cover it? Who knows.
We'll see what Dessert de Otomate will dish out for 2023. As for now, there will be no new titles announced for 2022 release. Pack it up, lads.
That's about it from me.
Thanks for reading and take care of yourselves.