---
PC
Mashou Megane – 29th July – PIL-VAMP
*R18 PC Game
✦
Tsumi Kui ~Sen no Noroi, Sen no Inori~ – 29th July – Operetta
✦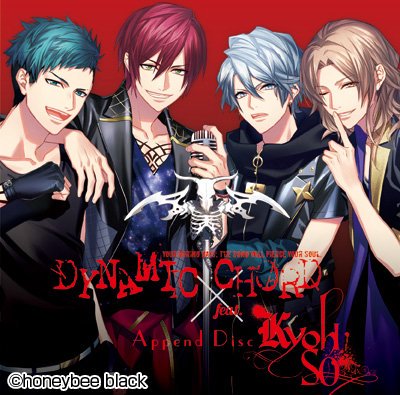 DYNAMIC CHORD feat. KYOHSO Append Disc – 29th July – honeybee black
PS Vita
7'scarlet – 21st July – otomate
Today kinda marks my 1st Anniversary with this blog, last year on this day I wrote an unboxing post for the PS Vita port of Ninkoi and one year later I've still yet to write a review on a proper game lol. Actually a few days ago marked the anniversary of making this blog but lets just celebrate on this day for now… I'll try to make something to commemorate for this.
Anyway, CollarxMalice has been delayed by a month, luckily I didn't preorder it yet. I did however preorder 7'scarlet and Tsumi Kui. I got intrigued by 7'scarlet mystery elements and stuff and Tsumi Kui seems promising (the heroine seems gr8). Right now they have a trial version for Tsumi Kui so if you're interested try it out. I haven't tried it out yet…
Special mention to Mashou Megane. So far the CGs seems to be 'modest', its really hard to make an 18+ Game aimed at women without making it look like an eroge that has close ups to the vajayjays and ridiculous framing that almost excludes the guy. Unfortunately they don't show off CGs of the heroine with the glasses on the site (they do have a CG of Doutei-kun with the glasses and being ドS-ish)… but the flashes of CGs in the Opening Movie seems to suggest that with the glasses on she dominates the guys? maybe lol.
I could buy it but what will the custom officers think when they check the package (jk)
Thats just about it for this month. I kind of plan to buy Uppers because I need a game to fall back on when I want to take a break from otome games (plus I want to ogle at these buff delinquents).
Thanks for reading as always.