PC

Taisho Alice epilogue – 25th December – Primula
PS Vita
LOVE:QUIZ – 10th December – asgard
✦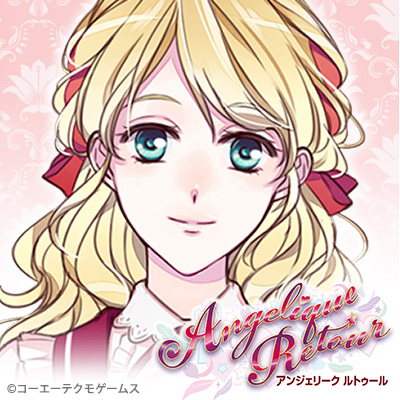 Angelique Retour – 17th December – Koei Tecmo Games
(PSP release as well)
✦
Gakuen K – 17th December – otomate
✦
BELIEVER! – 17th December – D3P
✦
STORM LOVER V – 23rd December – D3P
✦
Walpurga no Uta – 23rd December – 3Daisy
(PSP release as well)
✦
-La storia della Arcana Famiglia- Ancora – 23rd December – COMFORT
✦
Getsuei no Kusari – 23rd December – TAKUYO
[Link takes you to the psp website because the ps vita one looks a bit dodgy & lacking in content]
Its holiday season and you know what that means, its time to spend, spend, spend! With all these games coming out this month I guess you have no choice lol. But I guess its just one big coincidence that most of these games had been delayed until December.
Most of the games releasing this month is nothing but ports except for a few excepts. Angelique Retour is more or less a reboot, Taisho Alice epilogue is just another instalment from an ongoing series and BELIEVER! is a fresh face from D3P, you know, the company that's been releasing impeccable games this year. Just look at these reviews:
But thats just being a bit harsh. At least they're using the money from the sales of those games for future games with good content, like this animu gurl tiddie nurturing (?) RPG. Jokes & salt aside, I am kinda worried for the future otome games they're releasing because the art isn't half bad. If I were to be an optimist, I'd just think it's just bad luck but still I can't help but worry. Lets just hope they don't mess up the port for STORM LOVER.
Anyway, I'm thinking of not buying anything this month because I have a giant backlog thanks to me neglecting playing games on ps vita because my time is always consumed on mobile games and I wish I could get off this ride of idol managing apps. If I didn't had that backlog I'd prolly get Gakuen K and Arcana Famiglia because I never owned a psp and now they're on the ps vita nows my chance. One game that I didn't know existed until just this month is 'Getsuei no Kusari', its a port from the psp and they only announced it just recently, same goes for Arcana Famiglia (or thats what I remember). A bit worried for the two of those games because its so sudden and they could be rushing the port but maybe they've been working on it for a long time, who knows.
For those who may be wondering, I did buy Scared Rider Xechs Rev. because I was afraid I'd see it out of stock like Ken ga Kimi for V, tho I think I can still order it on CD Japan… prolly. The fear for it becoming scarce mainly stems from how the limited edition is only available to animate or something, so maybe it'll sell out quicker. Anyway, I bought it but won't be able to play it for a while until I finish Code:Realize.
✦
 As for blog updates, I'm trying my best to put out a lot of content this month because I have like 9 drafts sitting there, collecting dust. I'd also like to apologise for not putting this out earlier. Usually I have a rule that I can't publish a post near the start of the month without having published a Monthly Overview as my first post of the month, but I never got around to doing a monthly doodle so I had to suspend writing this up and published some other posts. One post I'm looking forward to writing up is a yearly overview/2016 future games, hopefully I'll get it out on New Years Eve or something.
Which then goes into that right now I can't draw something up for this month because the next two days are gonna be a bit busy with birthdays, my grandma's and my bdays, and today I don't have enough time soo… I'll update this post with a header when I do draw something.
Expect a christmas and/or Happy New Year drawing soon, maybe. I still haven't finished that Halloween drawing lol. I swear these mobile games are destroying my very existence.
That just about wraps it up for now. I wish you all a safe and happy holidays. Let's all make it a good one because this one was definitely shit to me.
As always, thanks for reading and I'll see y'all in the new year  _(:3 」∠ )_
This month's belated monthly doodle is Kurou from Ensemble Stars! I guess I should really lay off drawing characters from enstars as the header but I felt like drawing this one because of Kurou's VA.
If y'all haven't seen my latest enstars diary, I have a few screenshots of Kurou's VA with his turtle neck sweater knitted thingy and upon seeing that I was like "Y'know what, I bet Kurou would look good in a turtle neck too" and so I drew it. Seeing that Australia is experiencing a heatwave right now, especially Melbourne, trying to picture snow & winter is the best thing to do right now. I've only seen/felt snow once but that was when I was small and young, seeing that this country's climate means snow is so rare that it can only happen up in the mountains.
I hope those who are experiencing snow keep warm, while those like me who are experiencing hell on earth with this heat, I hope you all keep yourselves cooled down. Take care of yourselves now.